California Excise Taxes
Outbound Orders: Excise Tax for California
Flourish automatically calculates taxes on sales orders in some states. We continue developing the tax calculation's flexibility due to varying business requirements.
Excise tax rates
For distributors selling to any other retail:
The Non-Arm's Length tax rule applies to distributors who own their retail. Pick from one of the following options depending on which license you use to collect/pay taxes:
Non-Arms length: 30%
Non-Arms length: 15%
For samples ONLY, there is a usage tax that can be applied
You can set the default tax rate for a Destination.
Select the tax rate from a dropdown on an Outbound Order (in states where this has been deployed),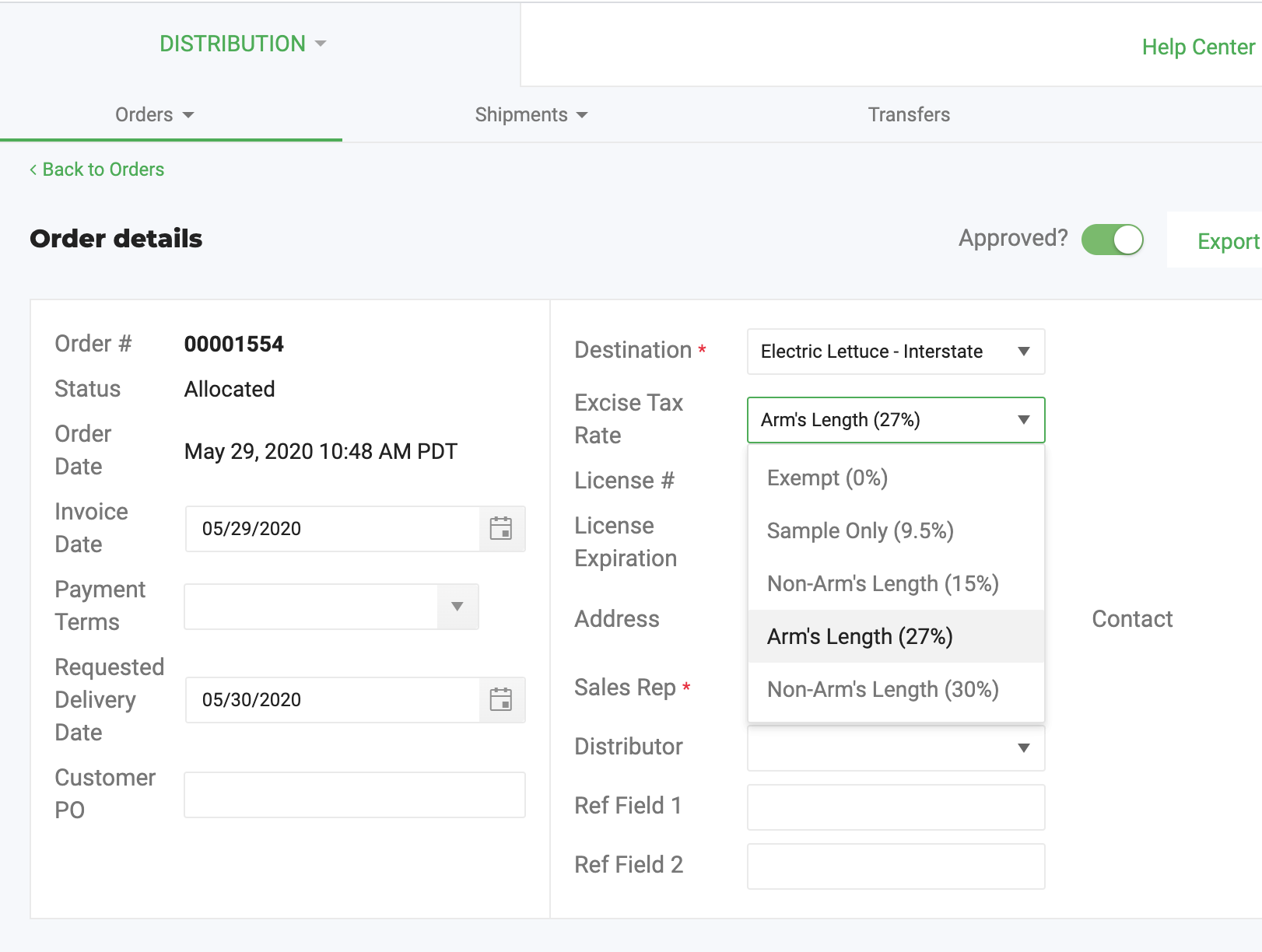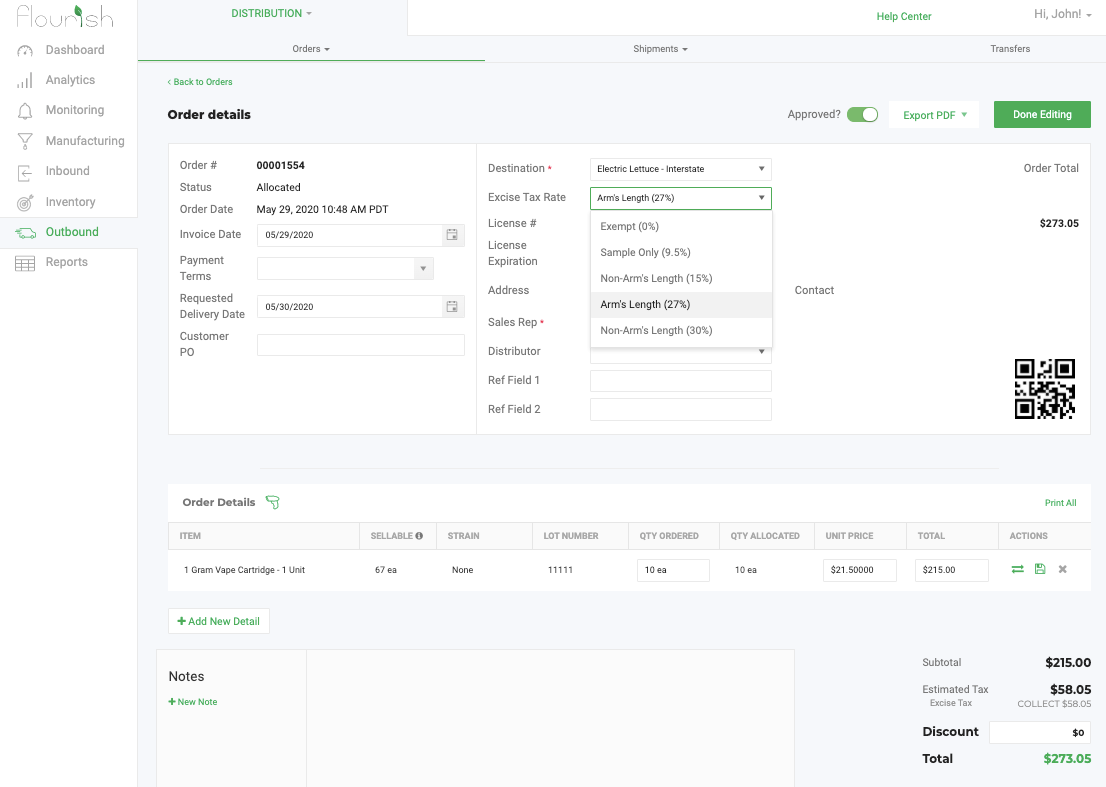 The tax breakdown will also appear on the Flourish invoice.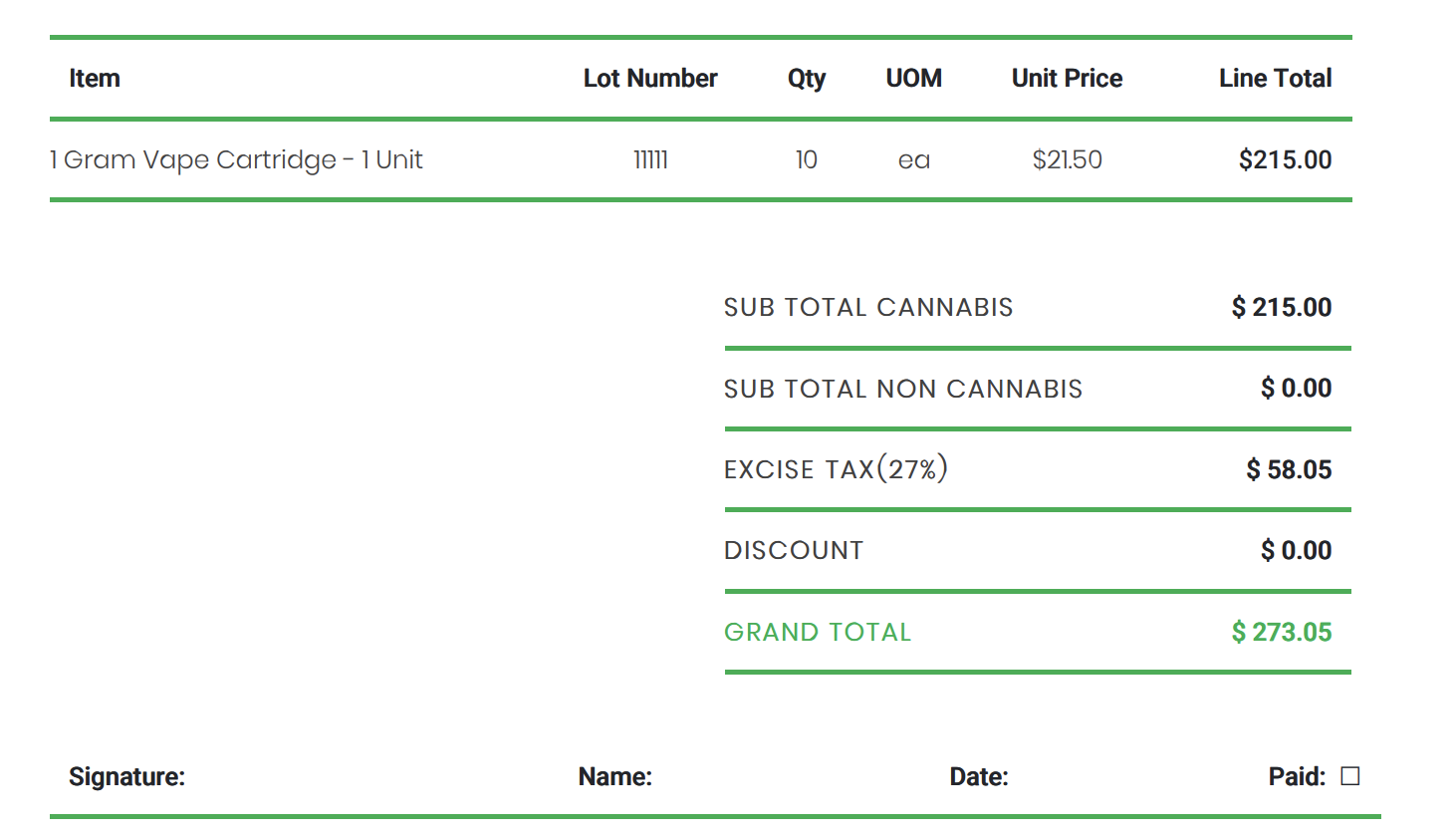 ---
---