Manufacturing Module Overview
The Manufacturing module tracks the data associated with any manufacturing process, enabling visibility into machine function, throughput, and yield, environmental factors, use of non-cannabis consumables, and more.
In general, you select input packages and consumables from existing inventory; you start the run (and incrementally save), then you record post-run output packages. The output material is then added to inventory.

Getting Started
If you already have a Manufacturing license with Flourish, you can easily activate this new module by following the steps below:
Go to Manage Settings.
Select User Roles.
Toggle ON View and Update next to the Manufacturing Module.

If you don't have a manufacturing license with Flourish and need one, please reach out to support@FlourishSoftware.com.
Adding Machines and Runs
Go to Manage Settings.
Select Manufacturing.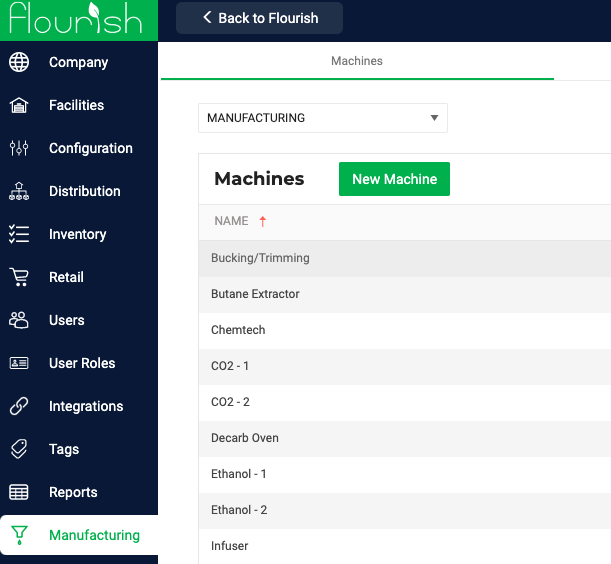 ---
---