Billing Module
Flourish now has a Billing Module to easily manage your Flourish Billing!
Log in to Flourish Software at app.flourishsoftware.com, click the arrow by your name in the top right corner, and choose Manage Settings.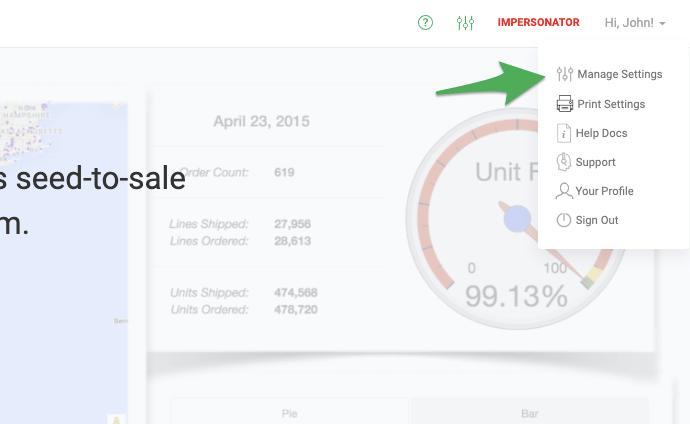 Alternatively to navigate to the https://app.flourishsoftware.com/admin/billing/view.
There should be a tab on the left menu called Billing. Currently someone has to be designated as the "Billing Admin". This is done during implementation, however if you would like an additional user to be added as a billing admin, simply send us a ticket requesting, or the current Billing Admin can add additional contacts in the "Contacts" field within the module.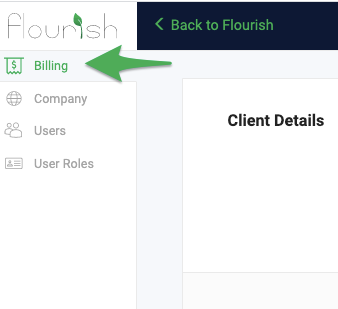 Metrc Clients: You can add a user to the system to manage your billing without that user needing access to Metrc. Set their user role as "Admin Non-Metrc" or any previously created non Metrc role.
The Billing Module has the ability to:
Edit Billing Details
See all active subscriptions
Update Payment Methods
Set Payment Configurations
Add Billing Contacts
Review Invoices and Credits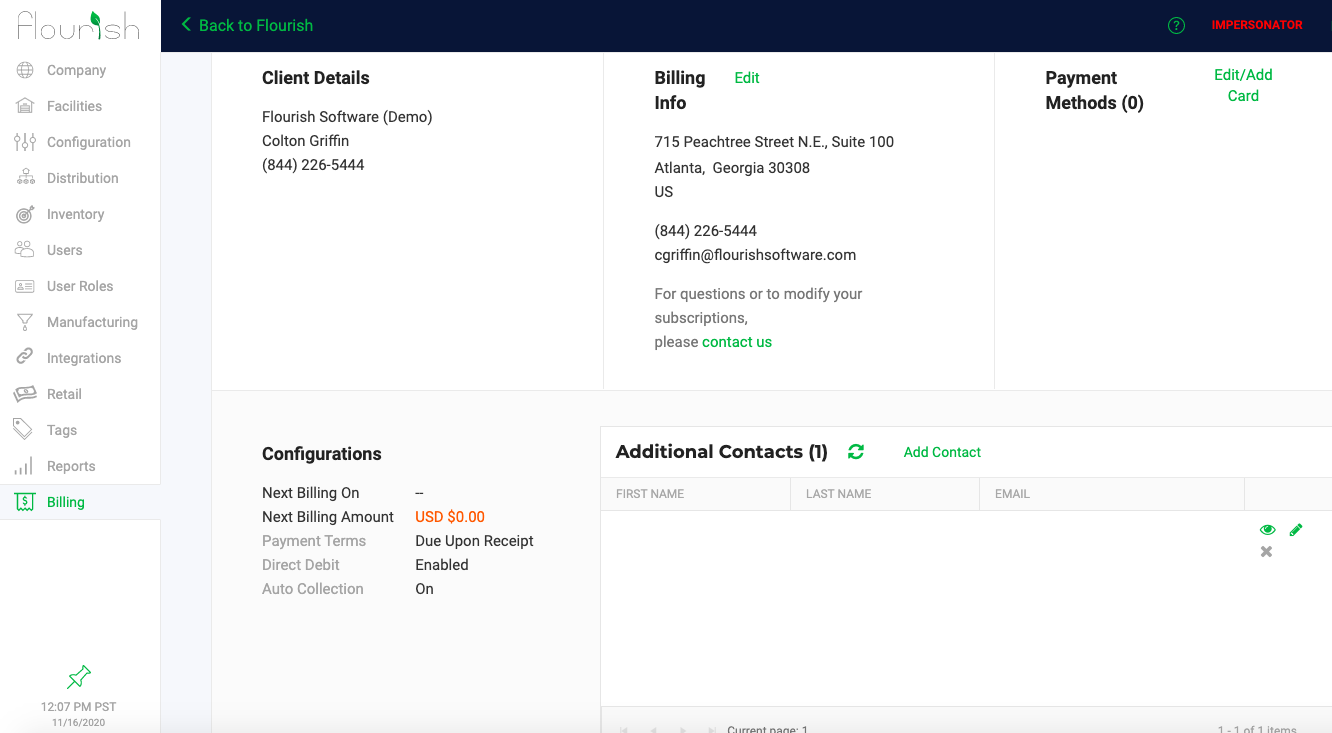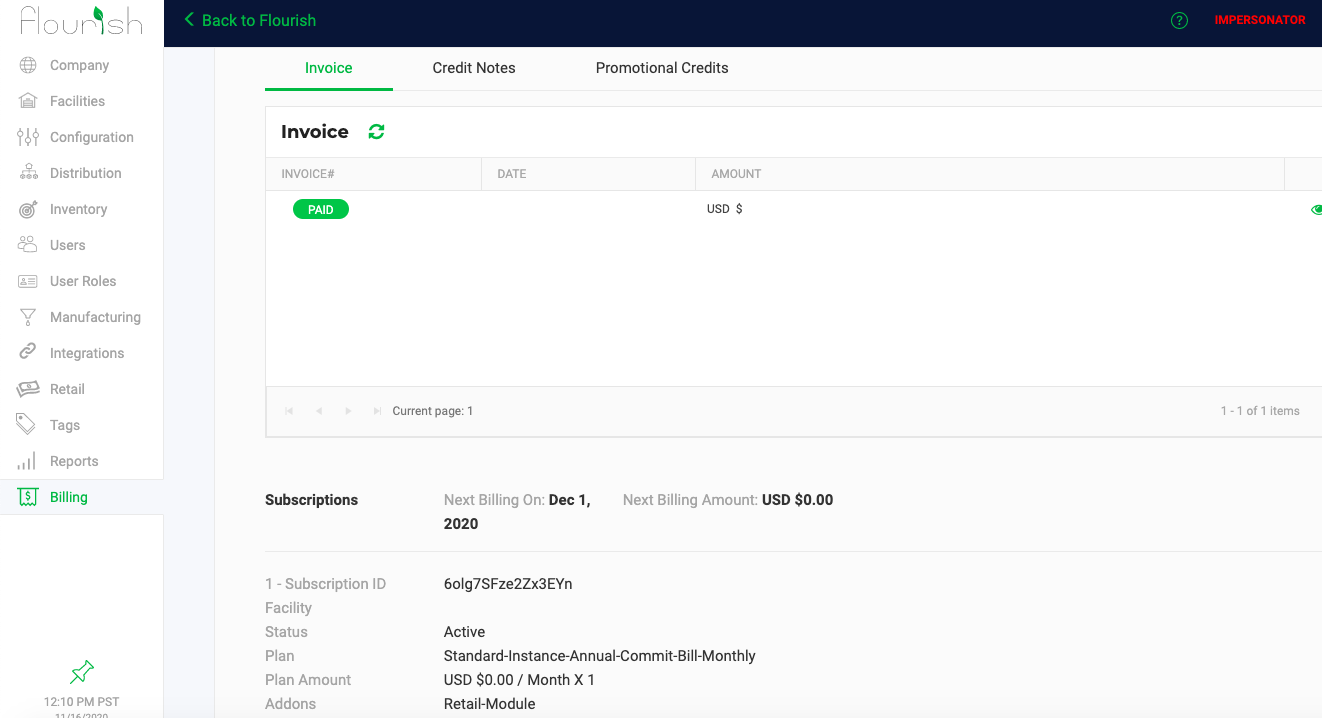 ---
---