2021.08.31 Software Release 4.43.0
SUMMARY OF RELEASED ITEMS
MMUR updates
Non-cannabis items that are mapped in the Compliance section will be sent to MMUR as delivery devices.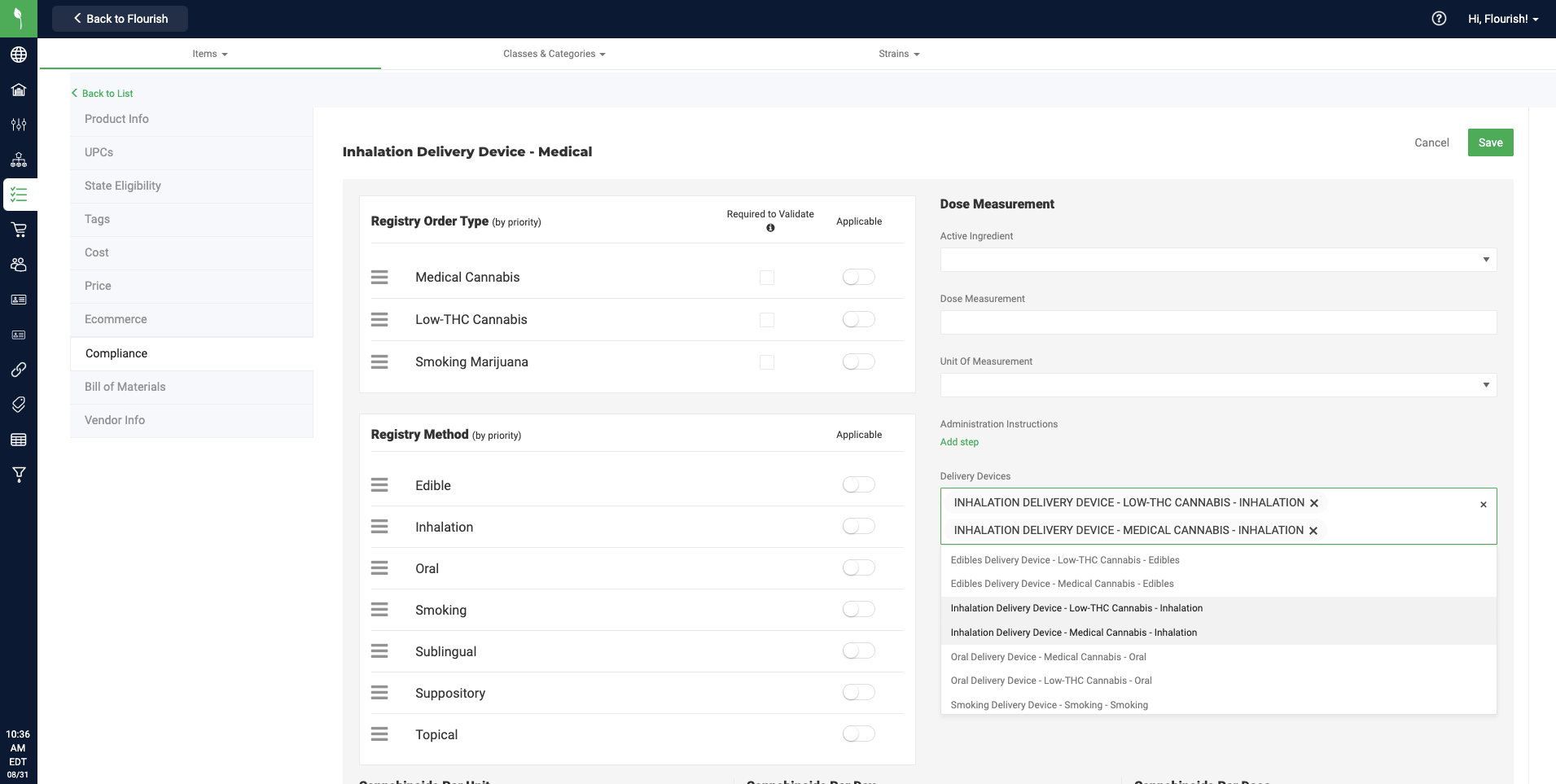 When we go to validate a purchase or dispense on completion, we will send delivery devices along with the cannabis amounts, if the cart contains items associated with delivery devices.
Each delivery device is associated with a specific order type and method, so the same Flourish item can have multiple delivery devices, the same way it can have multiple order types and methods.
Example validation is shown below.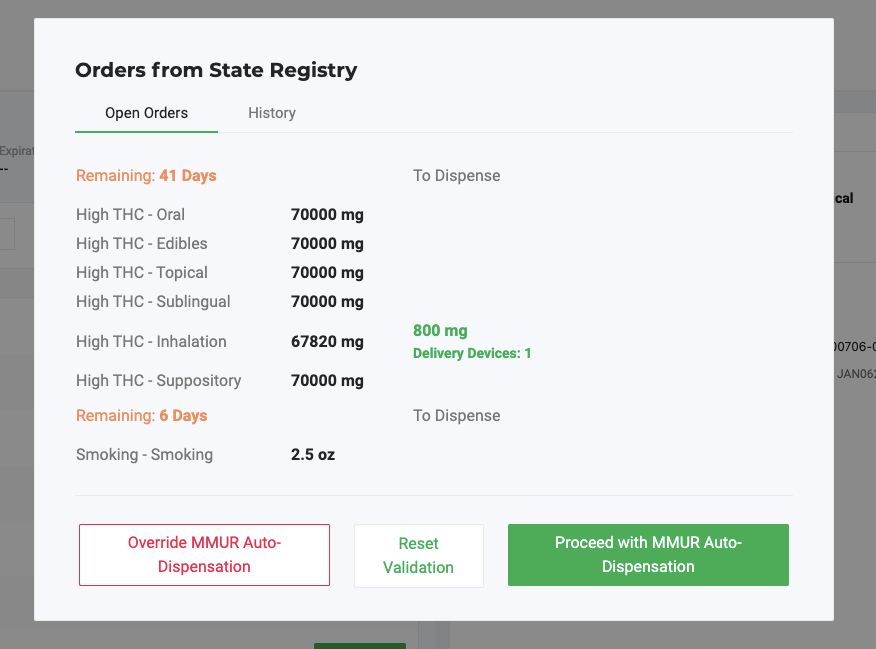 Discounts Enhancement!
Limit number of times a discount can be redeemed per purchase or by a customer and by purchase

Max redemptions per purchase: Use to limit the number of times a discount or deal can be applied on a single purchase.
Per customer: Use to limit the number of times a single customer can redeem a discount or deal across all their purchases.
Read more here
POS
Payment type updates
Display enabled payment types only on the payment screen.
---
---