2021.01.11 Software Release 4.28.0
VERSION
4.28.0
SUMMARY OF RELEASED ITEMS
Outbound
Added the Destinations Primary Contact to the Invoice PDF
Admin
Added a filter for Tags to the Item Master Grid

Added Attributes to Areas
Inventory
Lab Results now support four decimal places

Moved Package History to Audit

Increased PDF's per Lab Test to Five
POS/Retail
Added Hypur as a Payment Option

Removed Linx from All Reports
DETAILS
Outbound
Added the Destinations Primary Contact to the Invoice PDF

We added the Primary Point of Contact to the Invoice PDF.
The POC is configured in Admin/Distribution/Destinations/Edit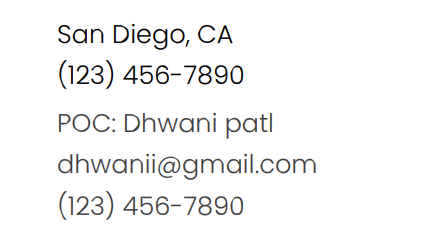 Admin
Added a filter for Tags to the Item Master Grid

Finding items that are tagged with the same tag was impossible before now. With the Tag search field you can now filter the item master by tag or multiple tags! Simply select the tag from the drop down in the search box and the item master gird will be filtered by that tag. See how to use tags here.

Added Attributes to Areas

We are adding some attributes to Areas. These attributes are focused on cultivation attributes with the goal or providing additional Looker reports. We welcome suggestions on additional attributes to add!

Inventory
Lab Results now support four decimal places

We increased the decimal places that a Lab Result can display from two to four.
We have updated the Lab Results grid, Inventory grid, Receiving modal, and the Item Master to reflect four decimal places.

Package History Audit Update

We improved the functionality of Package History in the Audit submodule.
You can now toggle between Descendants and Ancestry by clicking buttons instead of a drop down.
Each level of history is now a different color so it is easier to identify!
Clicking on a package in a history will take you to that packages history. Mind blown!
You can now see combined packages in Package History!!


Increased PDF's per Lab Test to Five

To maintain compliance is certain states we have increased the number of PDFs you can attach to a lab result to five (up from three).

POS/Retail
Added Hypur as a Payment Option

Providing you with tools to make your business more successful has always been out goal. By introducing Hypur as a payment method for POS purchases we are giving you another way to accept payment from your customer!
You will need to have your own Hypur Merchant Account setup before you can use Hypur on Flourish.
Toggle on the Hypur as a Payment option in Admin>Facilities>Configure>Payment Methods


Once enabled you can choose Hypur as a Payment option in the POS. Your customer will need to have the Hypur mobile app on their phone and bank info entered. Once they arrive at your facility the check in using the Hypur app. They will then be able to be selected form the Select Hypur Customer drop down pictured below. The Hypur PAC will be displayed on their app and can be entered using a keypad.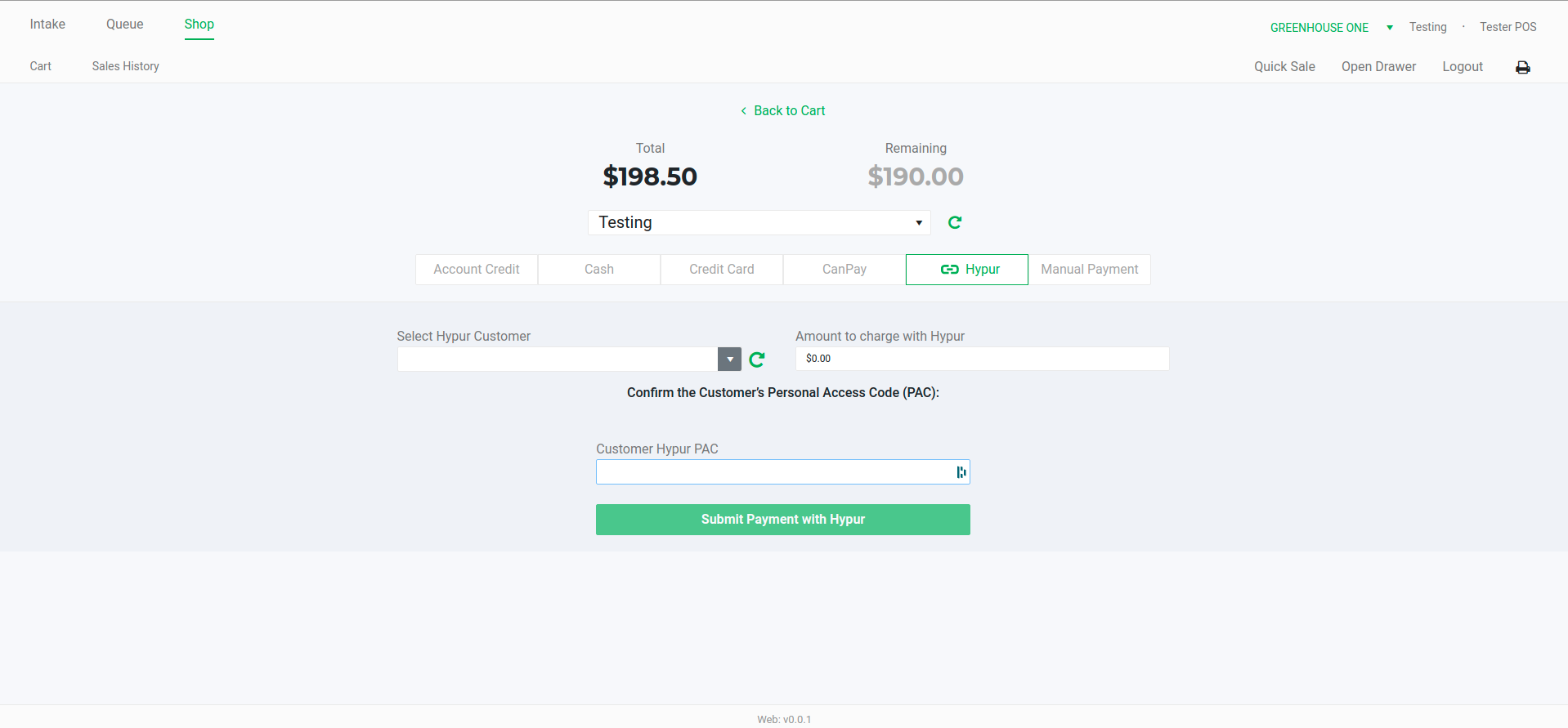 Removed Linx from All Reports

Linx has not been a supported payment option by Flourish for some time. We have finally removed it from All Reports.
---
---