Reconciling E-Payments
You can use Flourish to help you audit non-cash payments like CanPay and Hypur. When auditing these payments, you can reference your external system like the CanPay portal to record any variances and variance reasons within Flourish.
This feature is not available by default. If you would like to add this capability to your facility, please
contact Flourish support.
Prerequisites
Make sure that your user role has the Reconcile e-payments permission enabled.
You can find this in Settings > User Roles > Retail > Tills > Reconcile e-payments.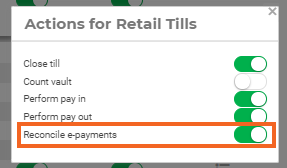 Reconciling E-Payments
In Flourish, navigate to Retail > Tills > Reconcile E-Payments.
Select the date from the date picker. The default is today's date.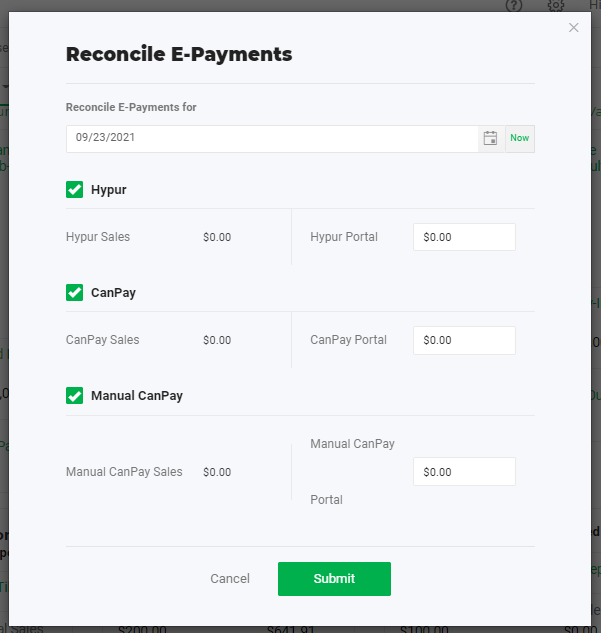 To skip reconciliation of payment types, uncheck the box to the left of the payment's name.

For example, if you don't want to reconcile Hypur payments because you cannot access their portal at the moment, you would uncheck the box next to Hypur.

Enter the amount your e-payment portal shows in the field on the right.
Repeat steps three and four for each e-payment method you want to record.
When all payment types have been reconciled, click the Submit button.
Flourish reports do not currently display e-payment reconciliations.
---
---