Reconciling E-Payments
You can use Flourish to help you audit non-cash payments like CanPay and Hypur. When auditing these payments, you can reference your external system like the CanPay portal to record any variances and variance reasons within Flourish.
Prerequisites
Facility Payment Method Configuration
In order to enable reconciliation for a payment method at the facility, navigate to Settings > Facilities > Configure > Payment Methods.
Click Edit and check the box next to Enable reconciliation against external system for the relevant payment method. Then Save your changes.

User Role Permission
Make sure that your user role has the Reconcile e-payments permission enabled.
You can find this in Settings > User Roles > Retail > Tills > Reconcile e-payments.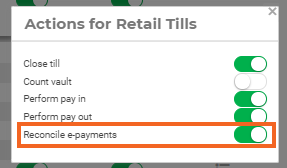 Reconciling E-Payments
In Flourish, navigate to Retail > Tills > Reconcile E-Payments.
Select the date from the date picker. The default is today's date.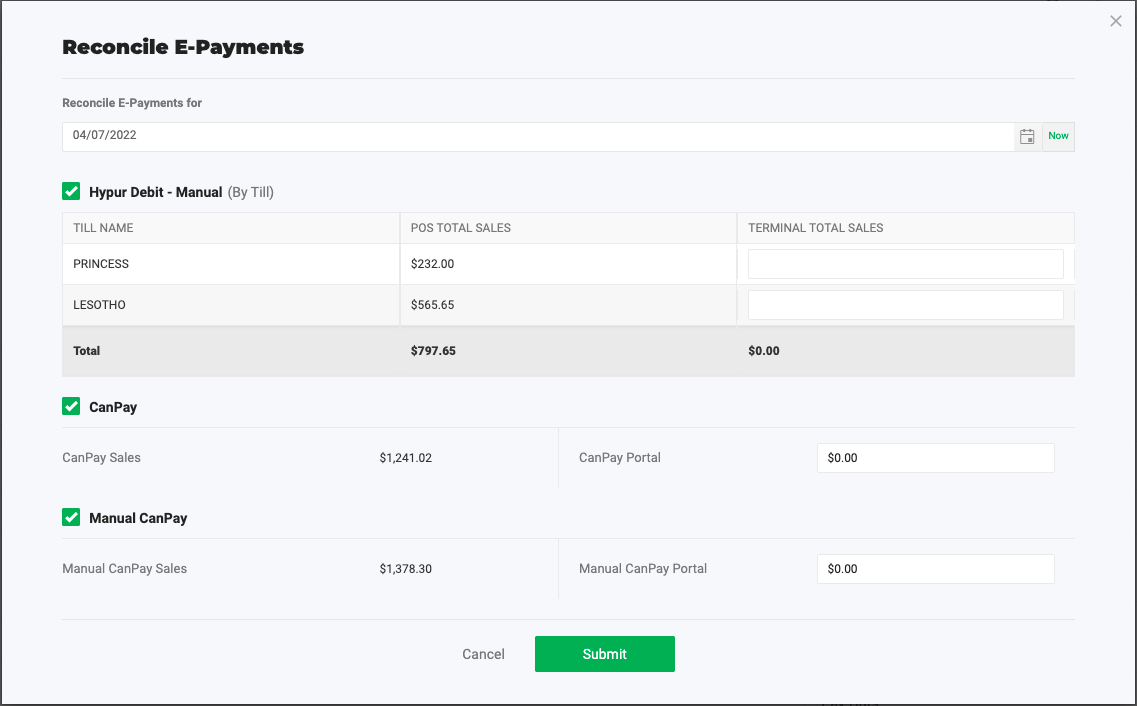 To skip reconciliation of payment types, uncheck the box to the left of the payment's name.
Enter the amount your e-payment portal shows in the field on the right.
Repeat steps three and four for each e-payment method you want to record.
When all payment types have been reconciled, click the Submit button.
Flourish reports do not currently display e-payment reconciliations.
Hypur Debit - Manual
Reconciling Hypur Debit - Manual payment is done by till.
The variance (if there is variance) is recorded for the whole store, not per till or user.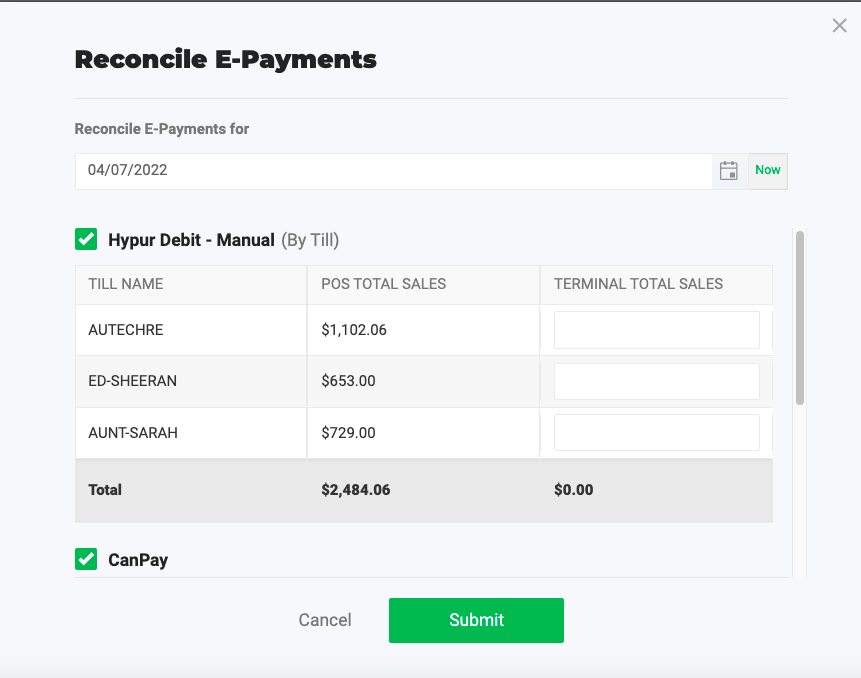 Enter the total sales amount from each payment terminal at the store close in "TERMINAL TOTAL SALES."
The form will Total those individual TERMINAL TOTAL SALES paid against the individual and Total sales for the numbers recorded for Total Sales in the POS.
Submission:

No Variance: Submit the numbers for entry to confirm, closing out reconciliation.
Variance: If there is a variance, the form will present you with options to select a Variance Reason and enter notes to detail the variance for later review.

The Till total, Variance Reason, and Notes are saved and viewable in system reports.
Variance example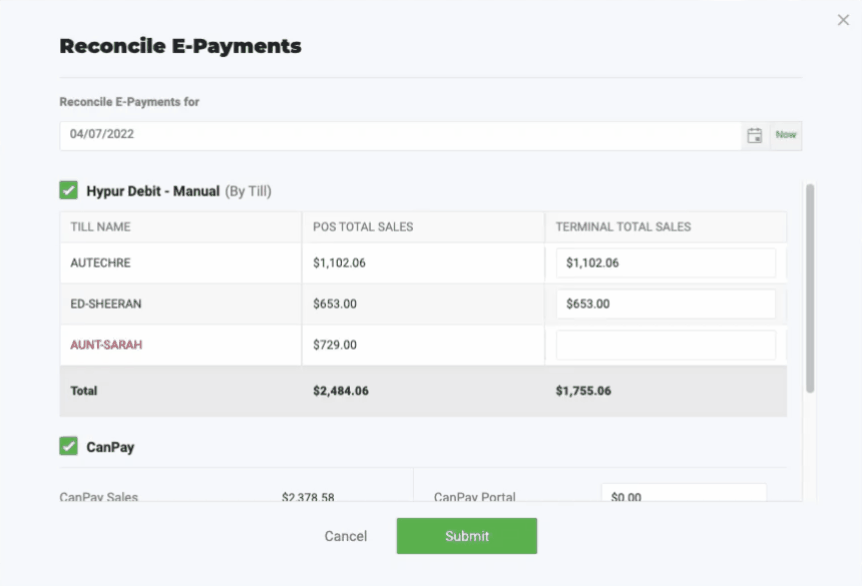 ---
---