2020.05.18 Software Release 4.12.0
RELEASE DATE 
May 18, 2020
VERSION
4.12.0
SUMMARY OF RELEASED ITEMS
Bulk Package Actions - Lock/Unlock Inventory
Bulk Package Actions - Add to Existing Manufacturing Run
LeafLink Category Mapping
Enable Multiple Source Packages to Make a Lab Sample
Added Payment Terms to the Outbound Order Grid
Improved Performance of Items Drop Downs
DETAILS
Bulk Package Actions - Lock/Unlock Inventory
You can now quickly lock or unlock packages in bulk rather than selecting one.at.a.time! When you select the Lock/Unlock bulk action, we default to lock, filter out all already locked packages, and ask for the lock reason to be applied. When you select Unlock from the slider we filter out all unlocked packages. This action requires a user to have the permission to Lock and unlock inventory turned on for their user role.


Bulk Package Actions - Add to Existing Manufacturing Run
We previously released the ability to Start a Manufacturing Run with multiple packages as a bulk action. Now you can add packages to a manufacturing run that is already in progress! So we've changed the bulk action name to Add to manufacturing run. You can now select between starting a run or adding packages to a run. When adding you will need to select the in-process run.


LeafLink Category Mapping
Quickly and easily map your Flourish item categories to LeafLink's Category and Subcategory. We want to make sure your items have the correct category in LeafLink so your customers can find and buy your product!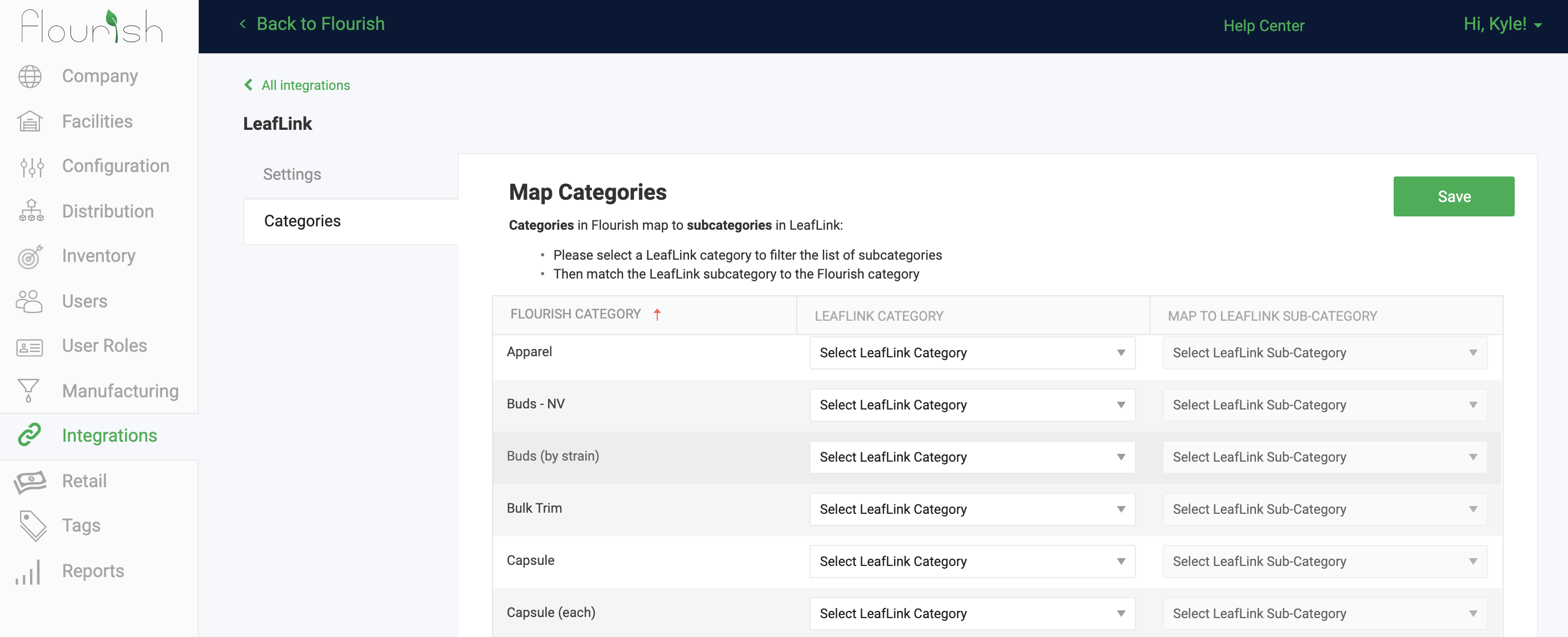 Multiple Source Packages to Make a Lab Sample
Based on your feedback, you can now have more than one source package to create a lab sample. We understand you may use the same batch of cannabis material to create different items. Creating a lab sample works just like creating a packages does now. You can add multiple source packages.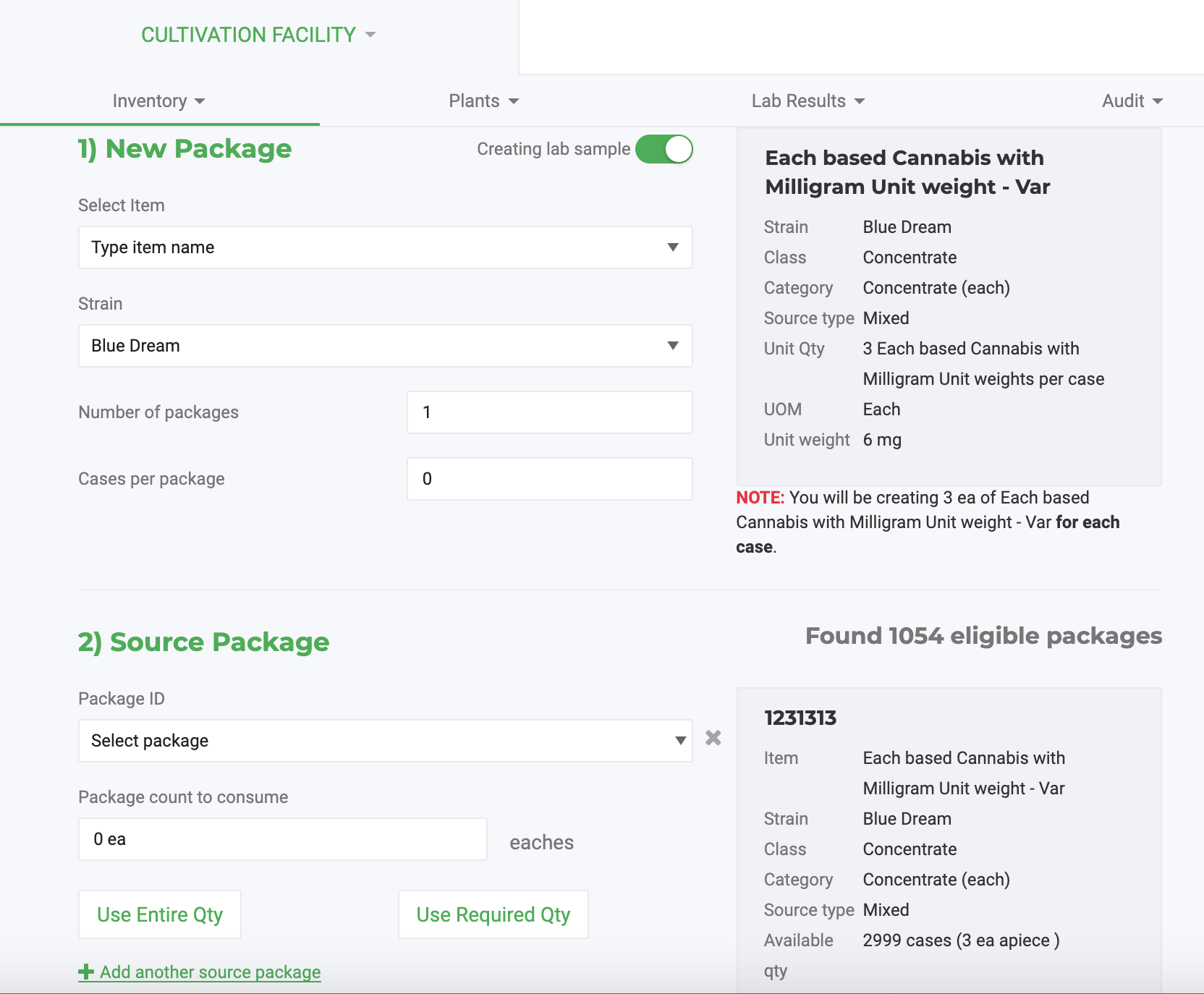 Added Payment Terms to the Outbound Order Grid
Sometimes it is hard to remember the agreed-upon payment terms for an outbound order. For easy reference we have added a Payment Terms column to the All Orders grid. Use the grid settings icon in the grid header to add the column and drag it wherever you'd like it to appear.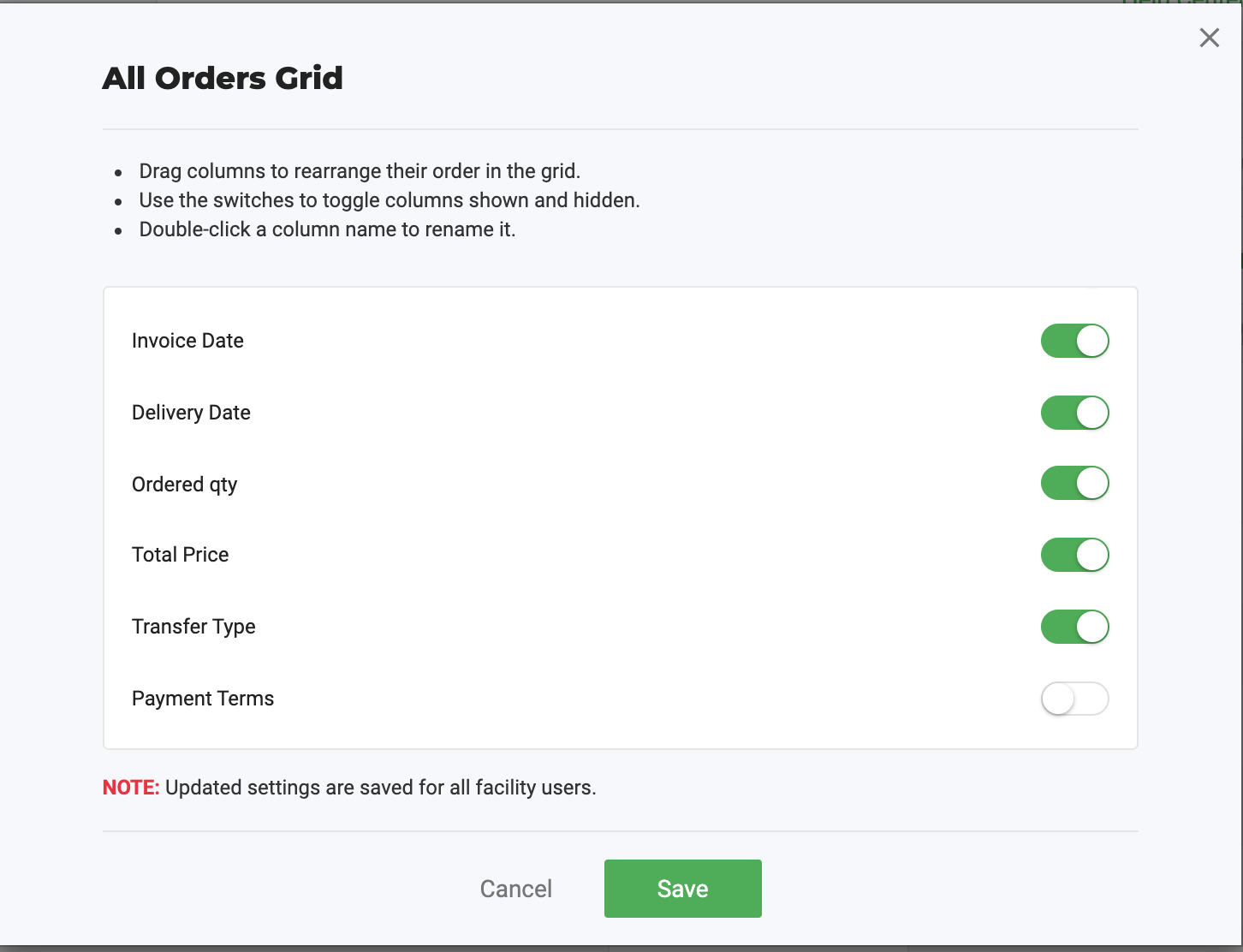 Improved Performance of Items Drop Downs

We listened to your feedback on the responsiveness of the item drop downs across the app. You will notice that when to open an item drop dow the response time is drastically faster! This applies to all the item drop downs across the application.
---
---