Adding or Editing Package Attributes
Package Attributes
Flourish Software can track additional attributes by package. These attributes can be essential information about your inventory and are usually more in-depth than what is typically required by Metrc.
Some states require that these package attributes are inputted or documented whenever a package is created, received, or transferred. Below you can find steps to turn on these attributes and input them into the system for packages.
Configuration:
To configure the attributes you want to display, please follow the steps below:
Click on to get to Settings
Select Configuration
Make sure you select the facility you need to configure.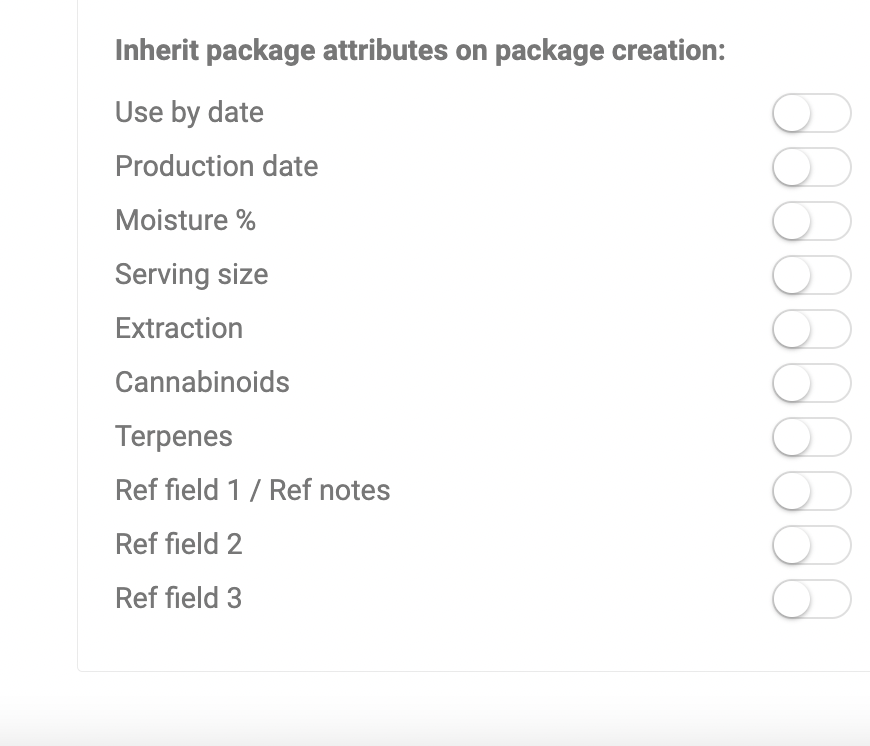 Once these toggles are on, you will be able to add the activated attributes to packages in:
Inbound (On an inbound order in the receive screen)
Package Creation Screen (Review and Confirm)
Inventory Grid (Under Action, Edit Attributes)
---
---