How to Convert Packages or Change Category
Why Convert a package?
In Flourish, you often may want to Convert Packages to:
Change the Unit of Measure on a package.
Convert Bulk to Eighths.
Change the item Category.
Convert from an External item to an Internal Item (if it came in on a METRC Transfer)
The "Convert" action consumes the source package.
How to convert a package?
First, make sure the new item is set up with all the right parameters. For instance, if we want to clone an item to change the category for cultivation tax treatment, create a new item with a different categorization.
Original item: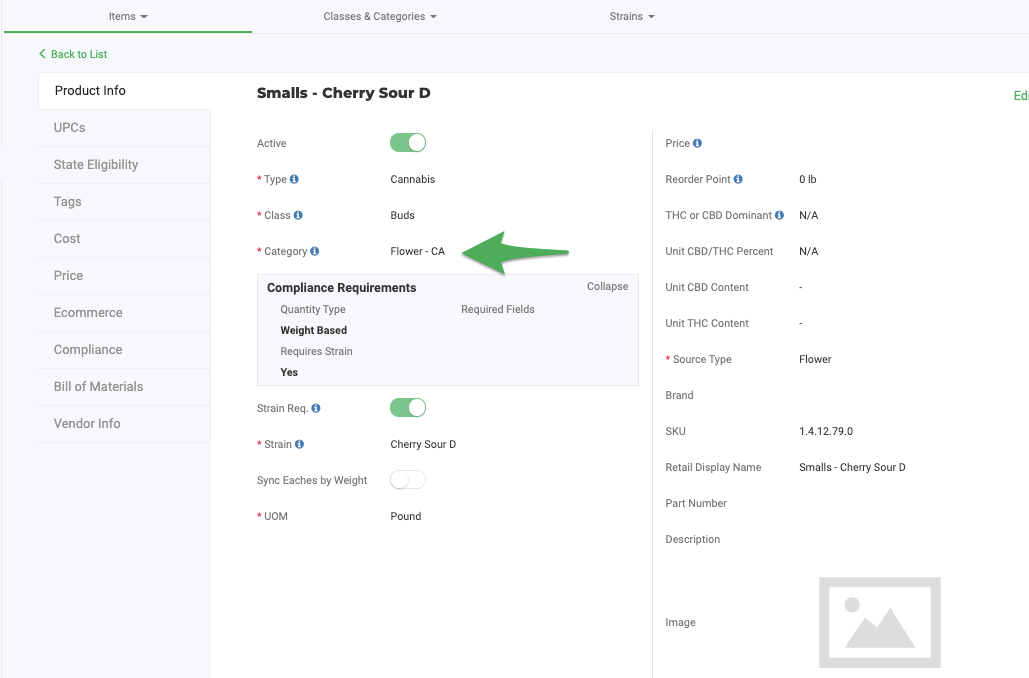 The New Item: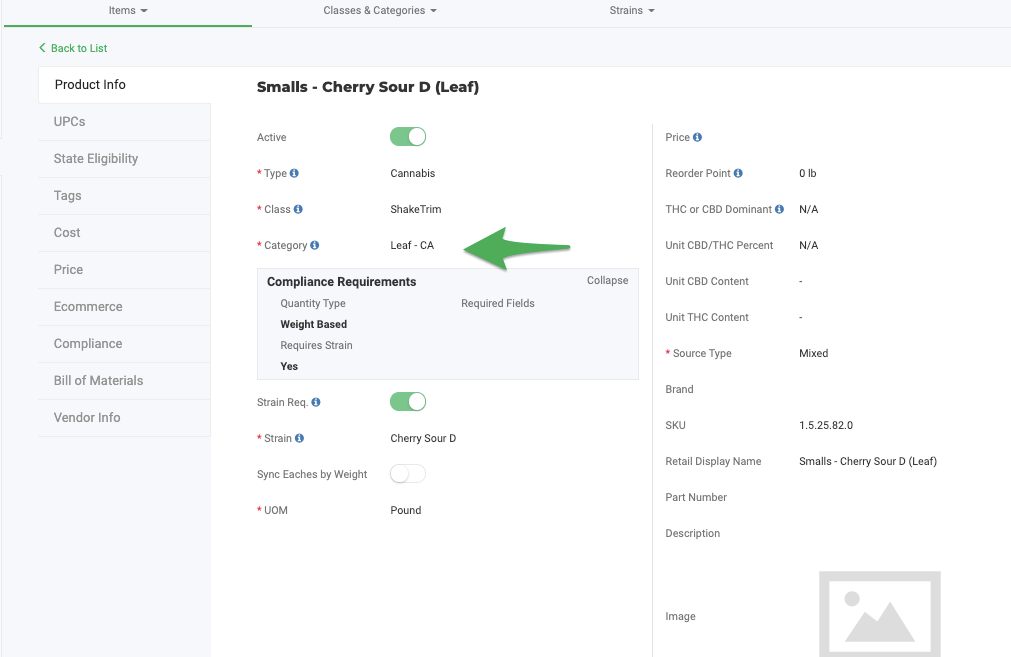 Then apply the conversion using the Inventory Grid as you would in the below example on Package Actions.
Video: Converting Packages
---
---