How to Convert Packages or Change Category

In Flourish you often may want to Convert Packages to:
Change the Unit of Measure on a package
Convert Bulk to Eighths
Change the item Category
Convert from an External item to an Internal Item (if it came in on a METRC Transfer)
First, make sure the new item is set up with all the right parameters. For instance, if we want to clone an item to change the category for cultivation tax treatment, create the new item with a different categorization.
Original item: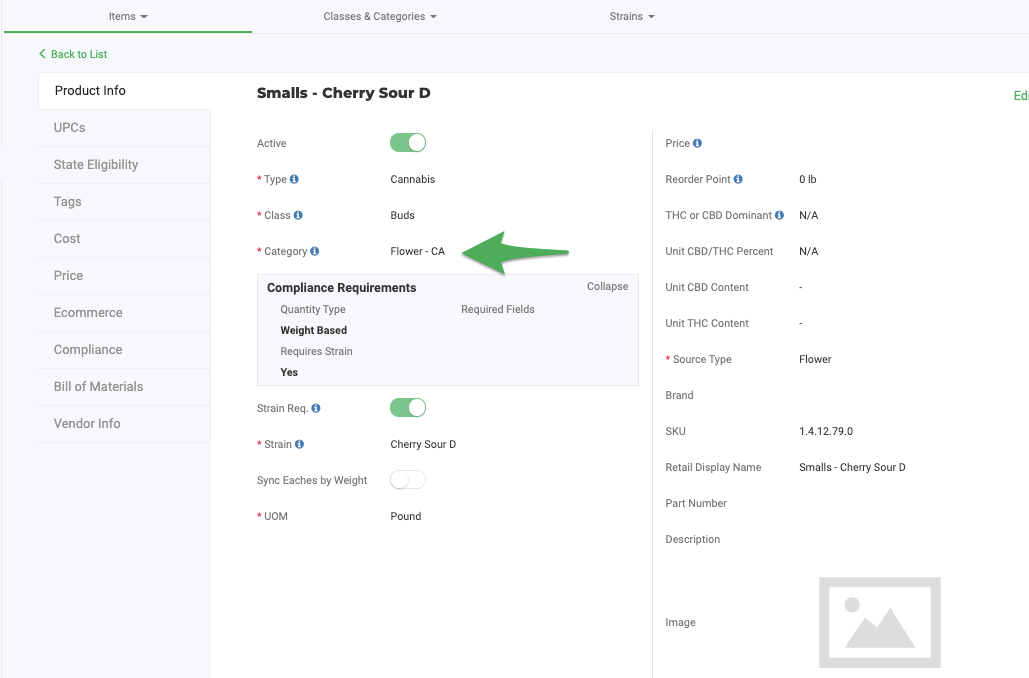 New Item: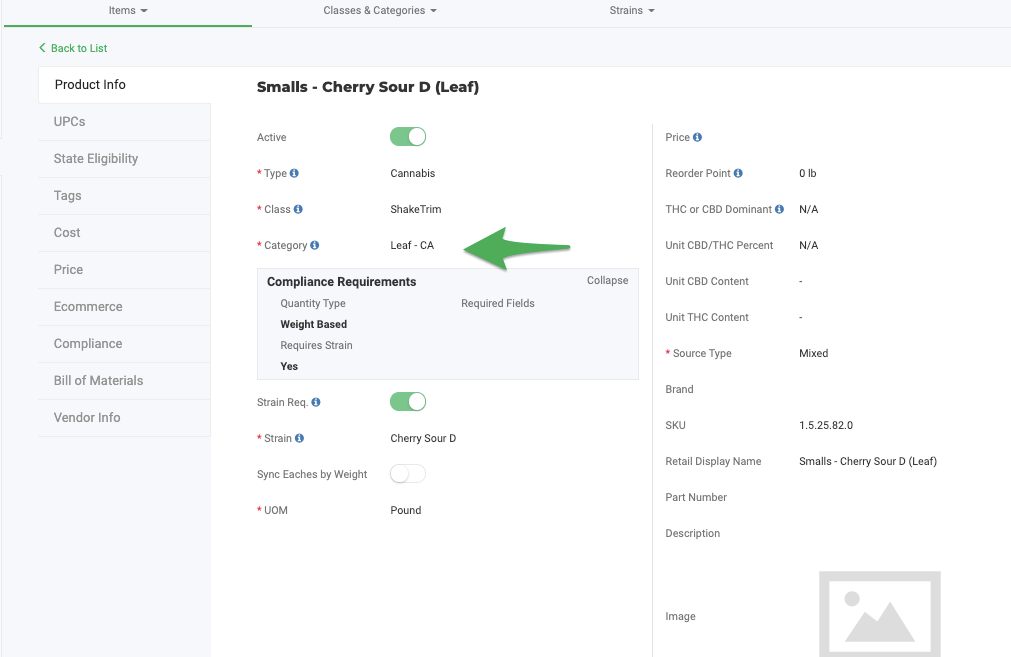 Then apply the conversion using the Inventory Grid like you would in the below example on Package Actions.
Tutorial: Converting Packages
1 The first step is to open Flourish Software Manufacturing. Navigate to Inventory using the left side menu. 
2 Find the package you would like to convert. Click the green drop-down triangle next to the appropriate package. For this demonstration, we will be converting a large package of Bulk Flower and converting it to 1/8ths. 
3 Click Convert Package
4 Select the item name of the new package. For this demonstration, we are converting part of a package of AK-47 Bulk Flower to 1/8ths. 

5 Select your New Package Item, Strain, Number of Packages and Qty per Package. For this demonstration, we are making two packages each containing one item of 1/8ths. 
6 Select the required number of new METRC tags. For this demonstration, we need two METRC tags for each new package. 
7 Click Review & Confirm
8 Enter in the Date/Time of package creation
9 Optional: Enter in area of the new package by clicking Select area
10 Enter in your internal Lot Number. This can be specific to your facility and is independent of your METRC tag. 
11 Enter in any optional Reference Notes. 
12 Click Create New Packages
13 Congratulations! You have successfully converted a large package of Bulk Flower into smaller 1/8ths. 

---
---